Case 3: EGO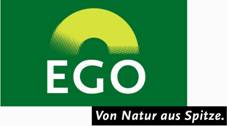 Between actors in a pork supply chain exchange of goods and information takes place. These exchanges are called transactions. Transactions need to be coordinated depending on the nature of the exchange, like the purpose of the exchange, the nature of communication, the degree of formality, and the type of contract. For each relationship these characteristics are described. The actors involved in each transaction relationship are the most important players in the Eichenhof pork supply chain.
Typical in the Eichenhof production system is the fact that, without exception, partners work together on a long term basis. Each individual actor knows each other personally and information is exchanged directly between enterprises. This also enables a continuous information exchange between the stages of the supply chain. Quality requirements between actors of the chain and services and products that are included in production have been defined in long-term written contracts. The office of the production and marketing organisation officially coordinates the supply chain. Classical contracts exist between all individual participants. Transactions are unwound with predefined contract conditions by the market, e.g., within the scope of a basic sales agreement.
The EGO (farmer's cooperative) has contracts with feed producers and breeding companies from whom the farmers have to order. Annually, prices, amounts and ingredients are communicated.